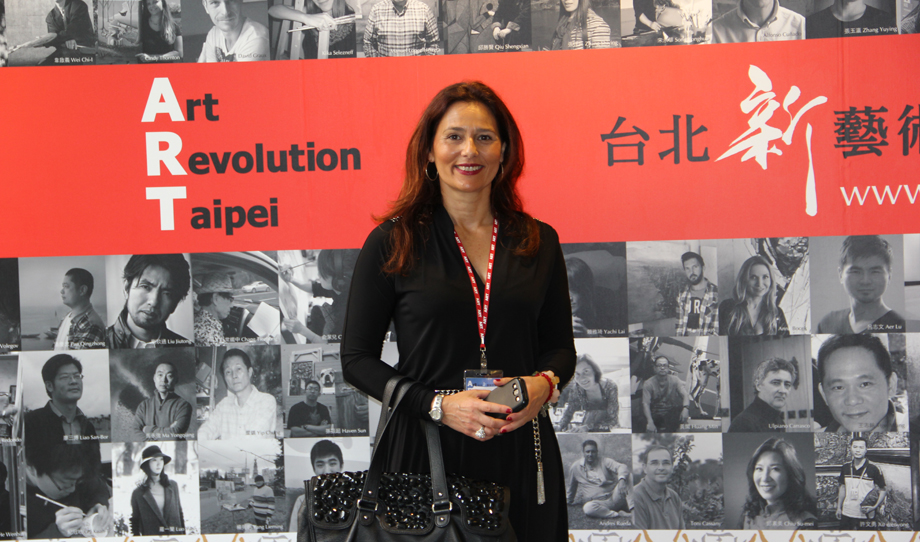 "Welcome to our site. Based in Barcelona, ART-BCN aims to promote abroad local artists and of the rest of Spain, in East Asia much in particular. Since 2013, our privileged partnership with Art Revolution Taipei has led us to exhibit over 60 artists & about 700 works of art in this well known Taiwanese art fair. At the same time, these recent years we are making exhibitions with great success in mainland China. The magnificent response of the Asian audiences and collectors is a tribute to the great talent of our artists."

— Rosa Anguas, Executive Director —

— ART REVOLUTION TAIPEI 2021 —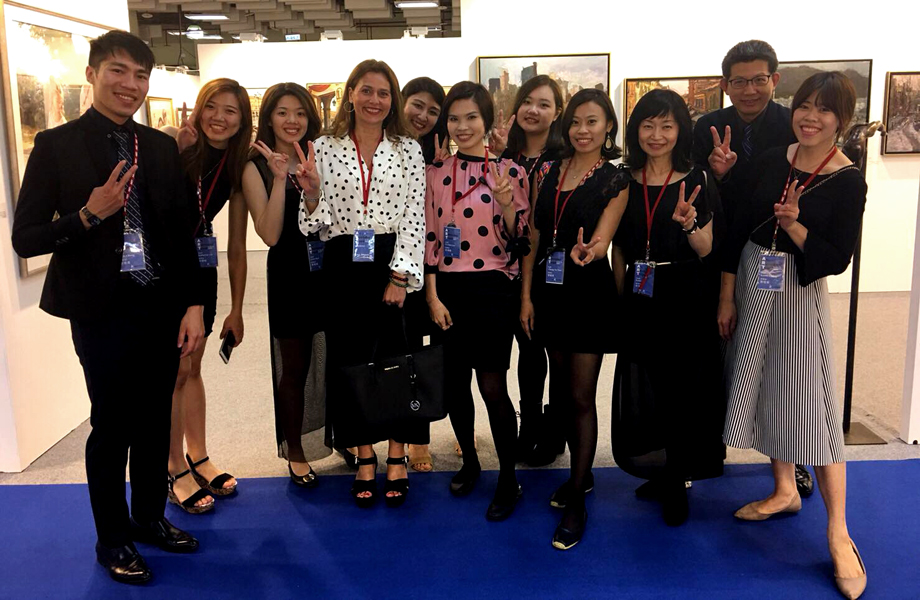 This year Art Revolution Taipei will take place from Thursday, May 13 (VIP night) to Monday, May 17. The art fair will take place for first time at the Taipei World Trade Center, Hall 1.

As every year since 2013, we are delighted to represent a magnificent group of artists. They are: Alvaro Reja, Carolina Cuadrillero, Didier Lourenço, Fabio Hurtado, Jesús Monge, José Abel, José María Pinto, Llorenç Danés, Mar Aragón, Miguel Peidro, Mireia Serra, Myriam Arnold, Nicoletta Tomás, Noemi Ibarz and Rafa López.

Besides, we are more than happy to announce the beginning of our collaboration with The Ibex Collection, the largest active private collection of contemporary and super-realist paintings in the world. For this reason, we will also exhibit six works of art by Alexander Sheversky, Alexey Golovin, Johnny Palacios Hidalgo and Luigi Benedicenti. These paintings are for sale, a rare opportunity to purchase works from this collection.

And last but not least — certainly not !, we are working to bring to ART 2021 some of the huge and impressive paintings of "The Masterpieces Project" of The Ibex Collection, never seen in public before. A true world premiere, just pending on the Covid-19 pandemic evolution. Will keep you posted as things develop, stay tuned.

Scroll down to learn on the exhibiting artists — to skip to The Ibex Collection artworks, click here. In case you want to learn more on them and their works, our expert sales team will be more than willing to assist you in our booth located in the main aisle.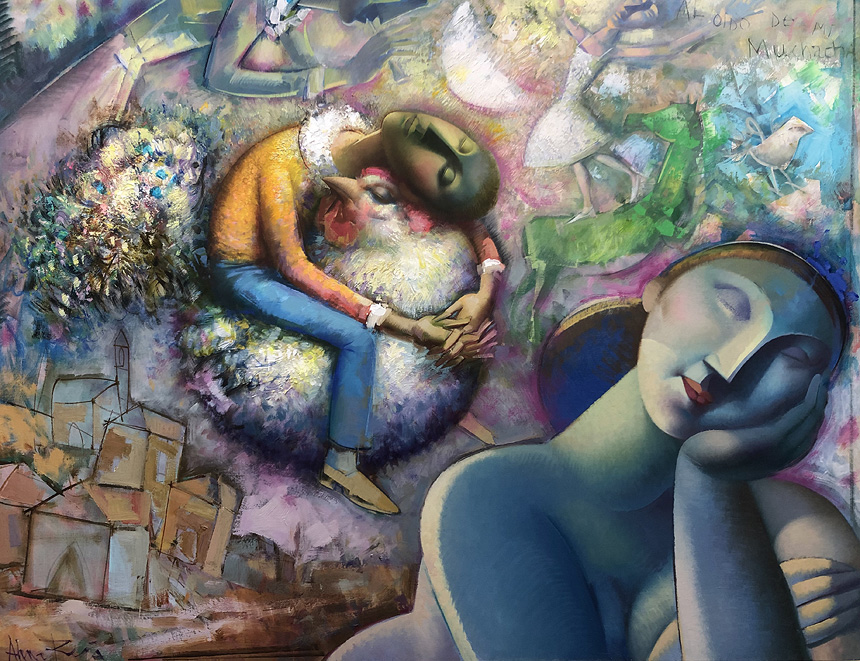 | | |
| --- | --- |
| | Alvaro Reja. His work is impressive, poetic and sweet at the same time. With a varied and imaginative theme, it is daring in color and textures. He creates visual poems, with paintings that fluctuate in between the ideal beauty and the expressionist deformation, between the real and the imaginary, between fine drawing and simple stains. His work is a hymn to the simple and important things in life. Some of his works are reminiscent of the great master painters, such as Picasso, Modigliani and Fernando Botero. |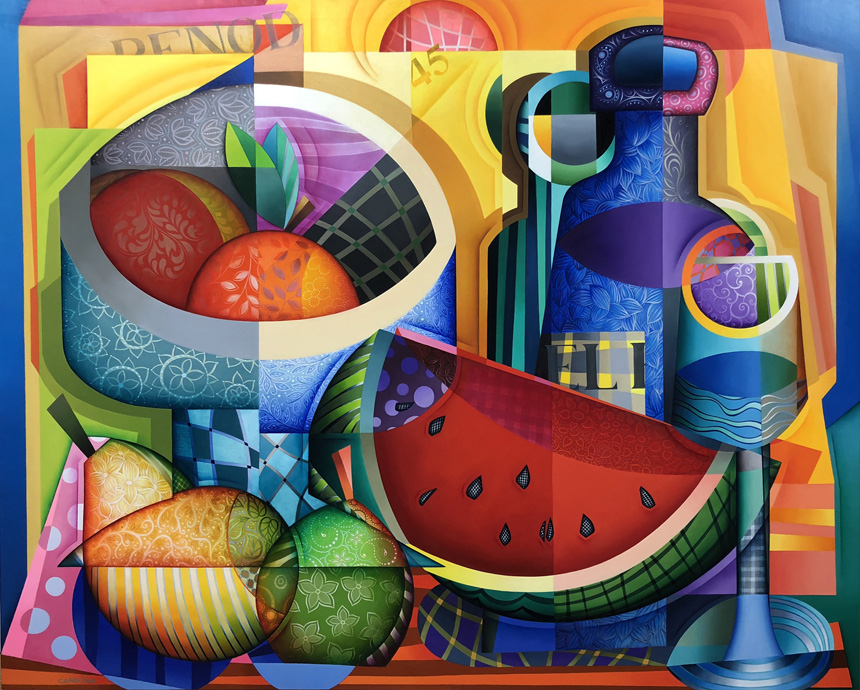 | | |
| --- | --- |
| | Carolina Cuadrillero. "I want to welcome you to my world, and enjoy, inspire and travel with me to those memories of my past, which I paint just as I want, because I understand Art as a shared intimacy. To me, Art is transforming the real past into ingenuous memories." Carolina's work speaks for itself, she merges her vision in life with her focus on painting: pure imagination, color and tenderness. Her main influences are the writer Gabriel Garcia Márquez, and the painters Diego Rivera and Rousseau. |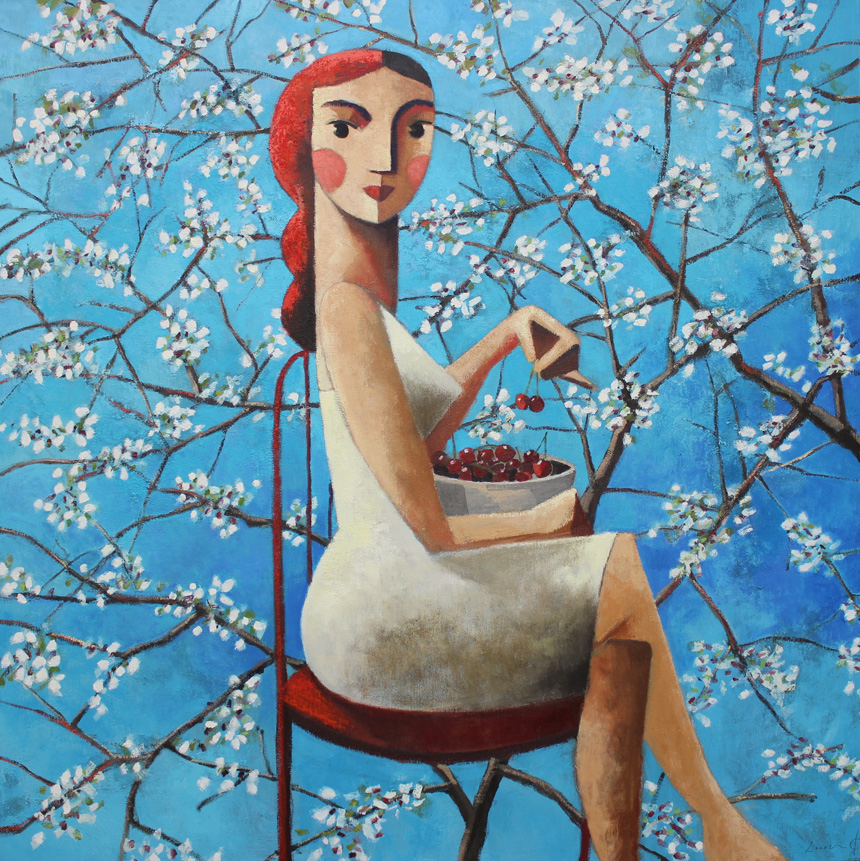 | | |
| --- | --- |
| | Didier Lourenço. He started his art career in his father's lithography workshop, where he began to train and met with the foremost artists of that time. His works are made up of figurative paintings full of nuances and rich textures, with sparkles and splashes of pure colors, which give his work a richness worthy of contemplation. Throughout his career, Didier has had countless exhibitions in the most prestigious international galleries. He has taken part twice in ART with great success. |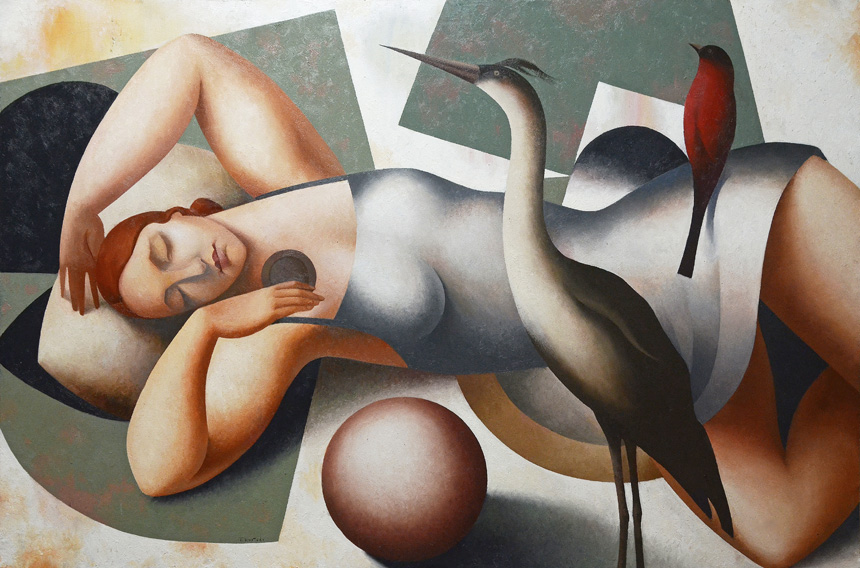 | | |
| --- | --- |
| | Fabio Hurtado. "Embarking on a journey through Time, despite changes in society I find a subtle parallel underlying both the past and the present: the human factor. My paintings take in emotions on the surface of the paintings, as an intimate approach to a hidden world of feelings and self- awareness. The recurrent subject of traveling becomes a metaphor of this 'inner movement', a poignant statement of the timeless unchanging realities of the human condition." Fabio has participated twice in ART, where his works get an amazing response. |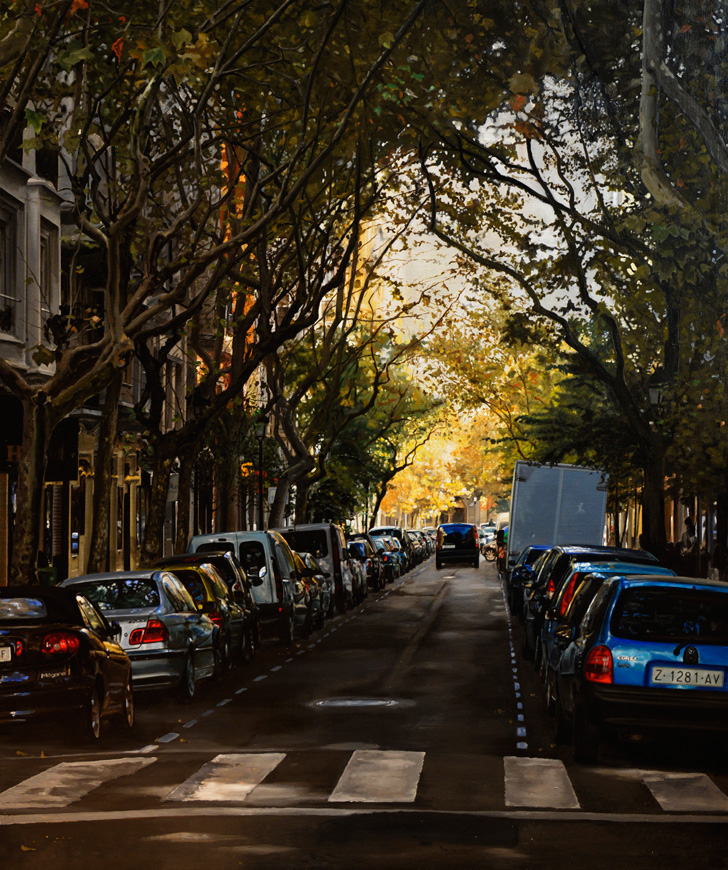 | | |
| --- | --- |
| | Jesús Monge. His most characteristic works are urban landscapes. His paintings reflect the beauty that exists in everyday things, which we pass by without stopping in our day to day. He does not emphasize the human representation, but he doesn't ignore it neither. His work is warm, full of life and spontaneous. His technique is extraordinary and elaborate, as well as the pictorial composition, which far from looking like simple architectural plans, it shows the city as seen by the human eye. |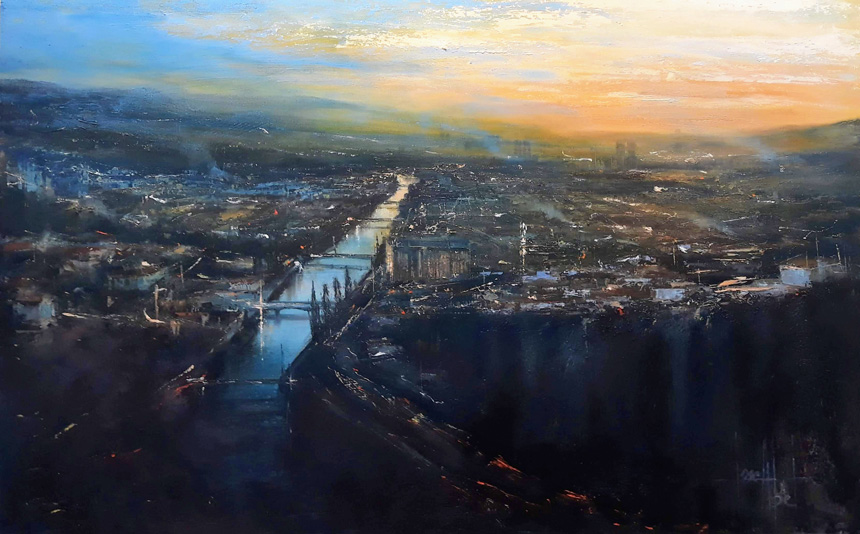 | | |
| --- | --- |
| | José Abel Sánchez. "Lean out to my work and smell the fire, the atmosphere, the humidity, the breeze … This is my goal." José has an unconventional trajectory and with no limits when it comes to shaping urban and industrial landscapes, such as the Basque factory area, where he was born. In there, the artist found elements that currently are part of his paintings made with fire, a particular technique that gives an special aura to his works, and makes them very unique; a quality that is highly valued by collectors. This will be his second participation in ART, after his successful one in 2019. |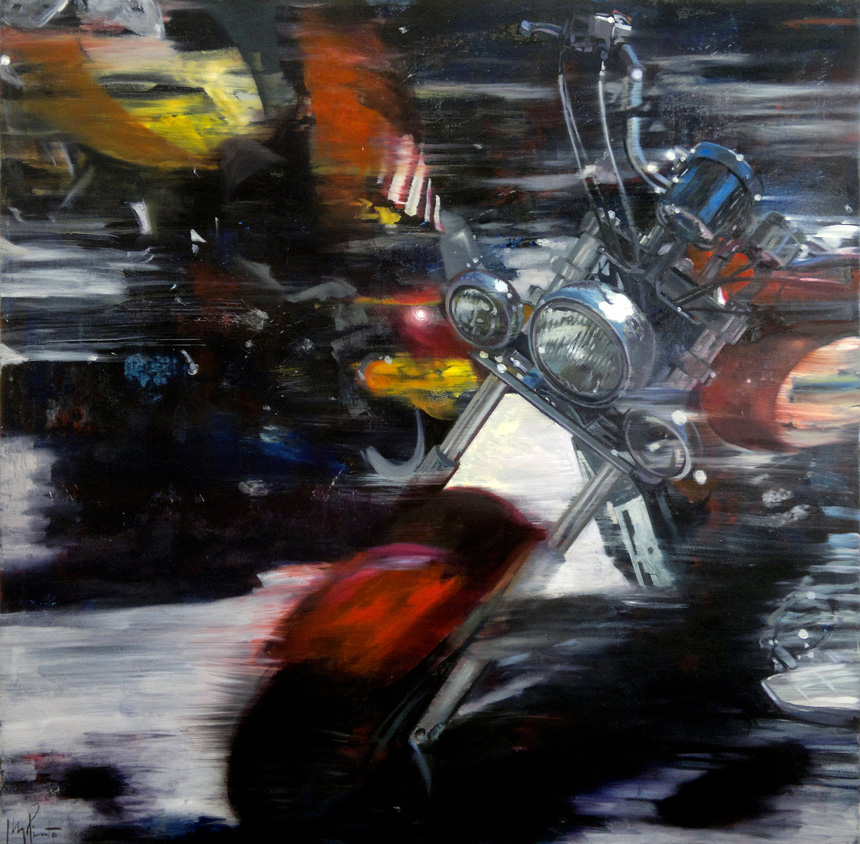 | | |
| --- | --- |
| | José María Pinto Rey. His work plays with figuration and abstraction. His brushstroke is quick but precise; cunning but hasty; slow but daring. His color is vivid, his brushstroke is a veiled verse of the painting, and the light is the catalyst that catches everything. His consolidated evolution and incessant exploration of the pictorial technique have led him to be awarded by prestigious international painting contests, including the Medal of Honor at the Premio BMW de Pintura XXIX. |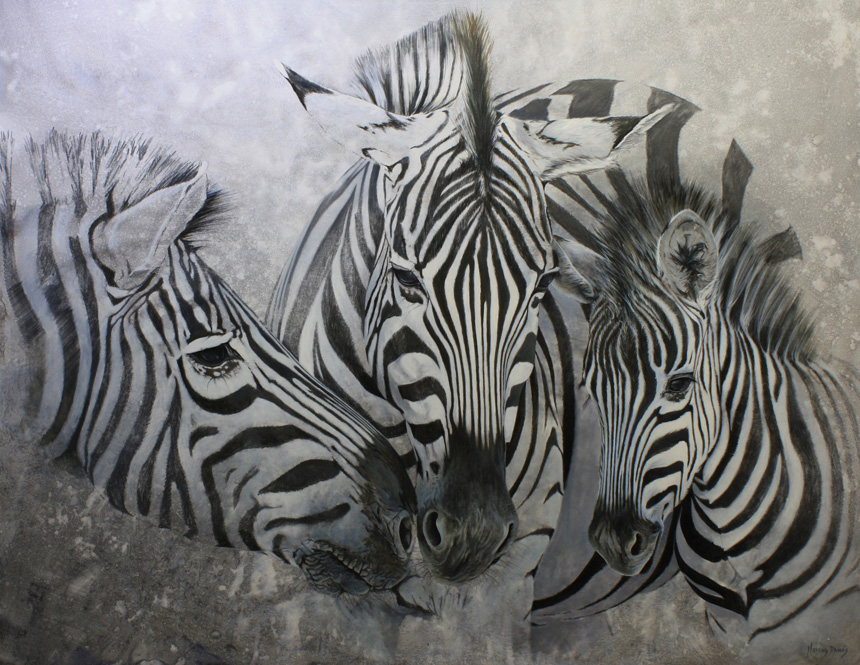 | | |
| --- | --- |
| | Llorenç Danés. He was born in 1982. At the age of twelve he started to study art with different master painters of the prestigious Landscape School of Olot, and four years later he had his first individual exhibition. Nowadays, Llorenç is a farmer and painter. His unconditional and deep love for nature inspires his bright and lifelike portraits of animals and landscapes. His paintings have been exhibited with great success in Spain, France and Russia, and have been awarded many times. |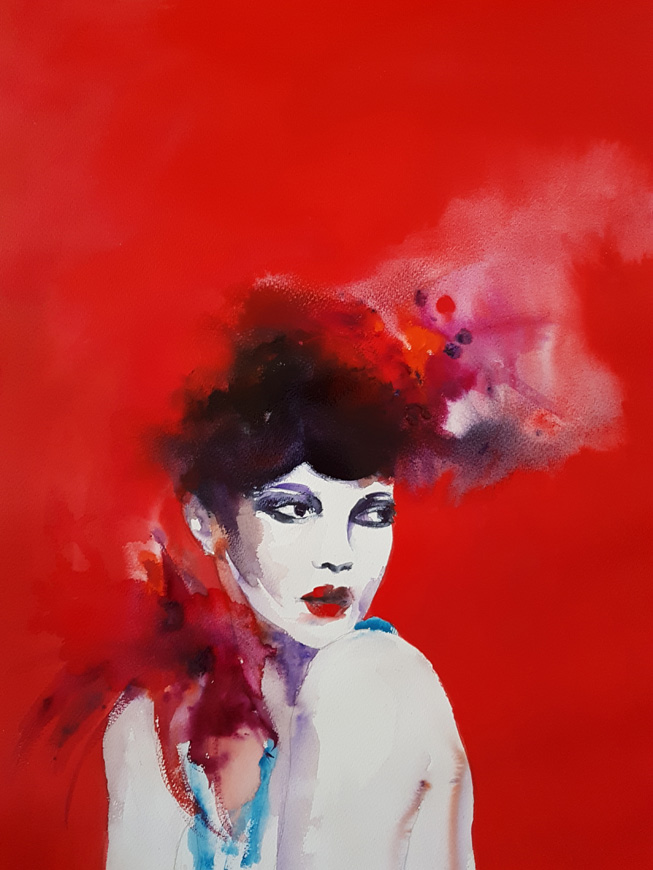 | | |
| --- | --- |
| | Mar Aragón. Her paintings have its own language, an honest and without artifices one, which expresses the emotions and experiences of the artist. Her brushstroke is spontaneous, vibrant and effusive. Her compositions are contemporary, blending figuration and abstraction, breaking with tradition and achieving her own style. Mar's color palette is wide and bright, changing fluidly from vibrant polychrome colors to black and white. |

| | |
| --- | --- |
| | Miguel Peidro. He was born in 1950 in Alcoy, Spain. He received artistic training at the private studios of the masters painters Vicente Moya and Juan Ferri. Peidro holds a special sensibility towards nature that clearly captures in his work. Viewing his landscapes, one gets caught up in the quiet and magical portrayals of his native land. He has exhibited widely in Spain, USA, Europe and Japan, and his works are included in art collections around the world. Peidro has taken part three times in ART; he is one of our top sellers. |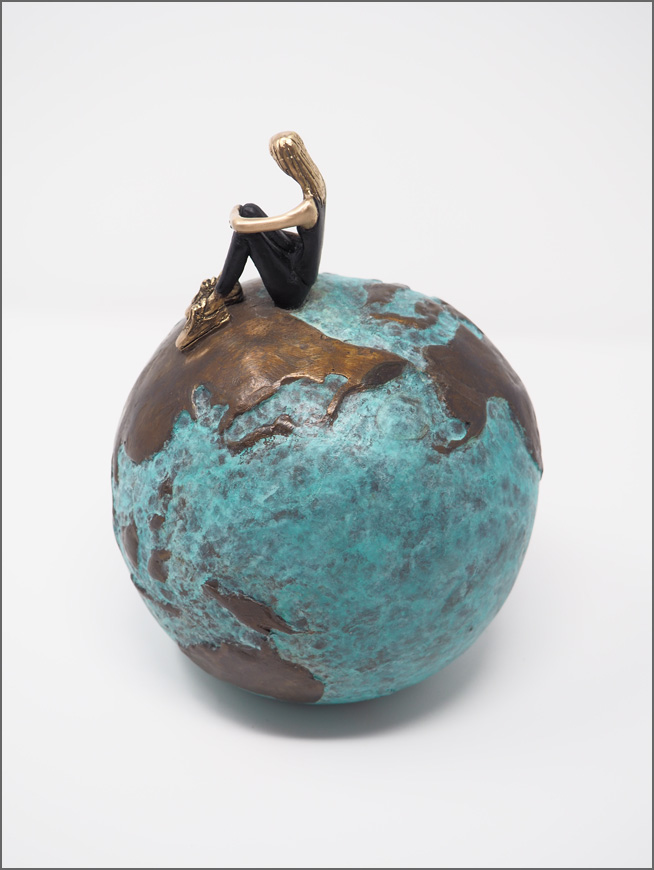 | | |
| --- | --- |
| | Mireia Serra. Sculpture becomes a delicate and innocent mirror of her inner universe. Her pieces, small extracts from the world around us, become games, metaphors with which the spectator can instantly connect, recognizing in these everyday scenes, concerns which are also her or his own. In this way, Mireia opens the doors to a world of sensations, memories and experiences, intimately related to our environment, achieving from the very first moment an intimate relationship with the viewer. |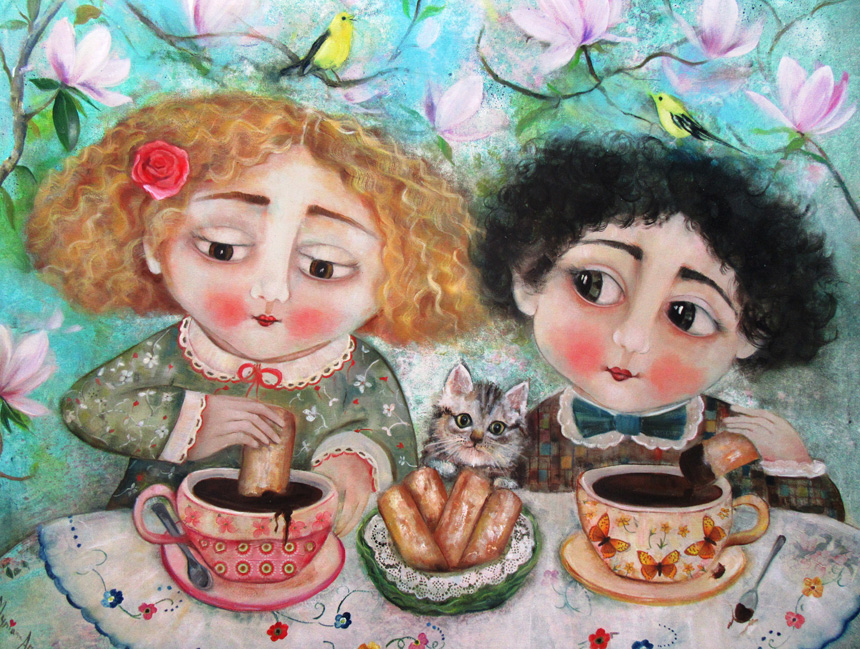 | | |
| --- | --- |
| | Myriam Arnold. Her work is characterized by a profusion of bright colors, which make up a very attractive visual universe imbued with a dreamlike atmosphere, and framed in infinite and evanescent landscapes where the female figure is the protagonist. Her works are full of emotions: stories that always send a positive message from a world to dream, an idyllic universe somewhat naive. It all dominated by an exalted chromaticism presided by the aesthetic sense of beauty. |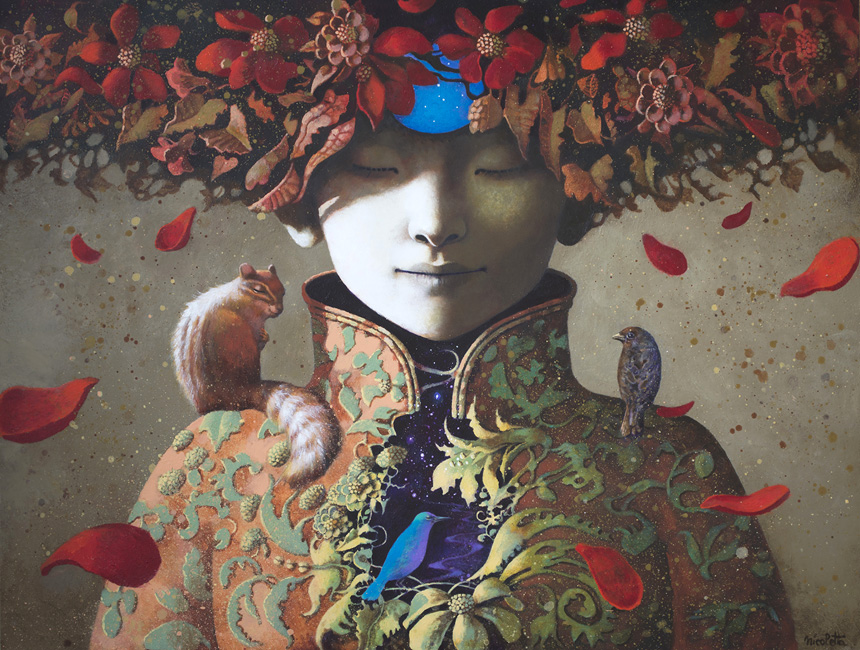 | | |
| --- | --- |
| | Nicoletta Tomás. "Painting has been growing inside me, and I into it. We go hand in hand because it is an intimate language between my soul and I. I inhabit the realm of form to let deep feelings speak, mirrors from my world to the world. My pictorial motifs, the light of the human being, its fragility and its greatness. Sketches of the path that one travels with himself, with the Animal and Nature kingdom, in search of the answers to the great questions of the human being." |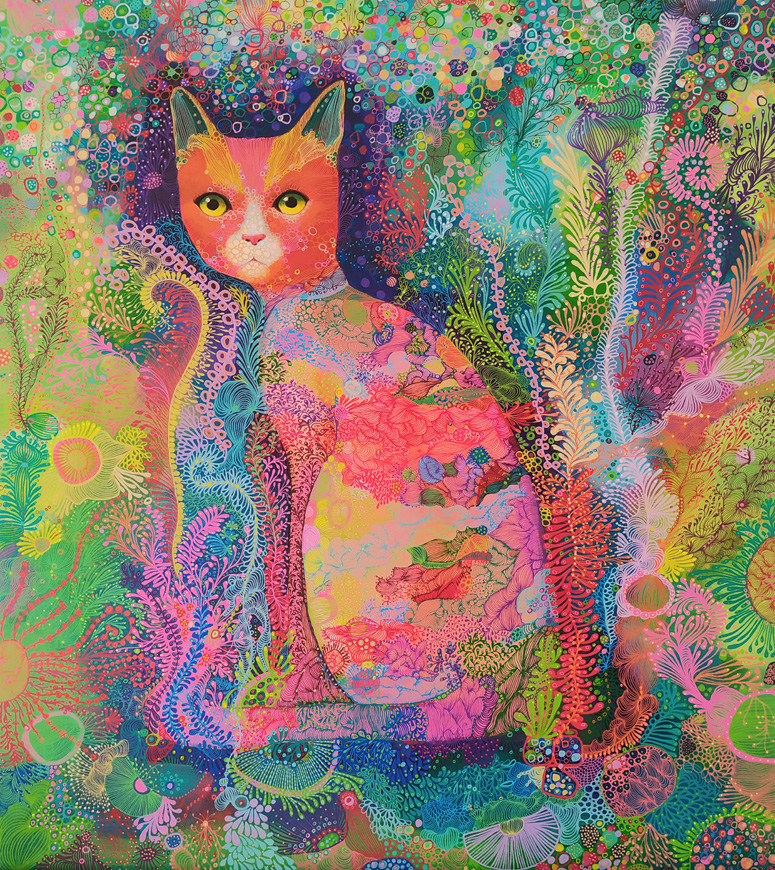 | | |
| --- | --- |
| | Noemi Ibarz. "My work is a subjective interpretation of my surroundings, especially nature, more specifically the seabed. I try to create visually attractive and pleasant images to confront the reality in which we are immersed. For this reason, I start from an abstract base with very powerful colors in acrylic paint, or sometimes with alcohol ink. Then I capture the world of what I understand with acrylic markers through very organic forms, as my reality." |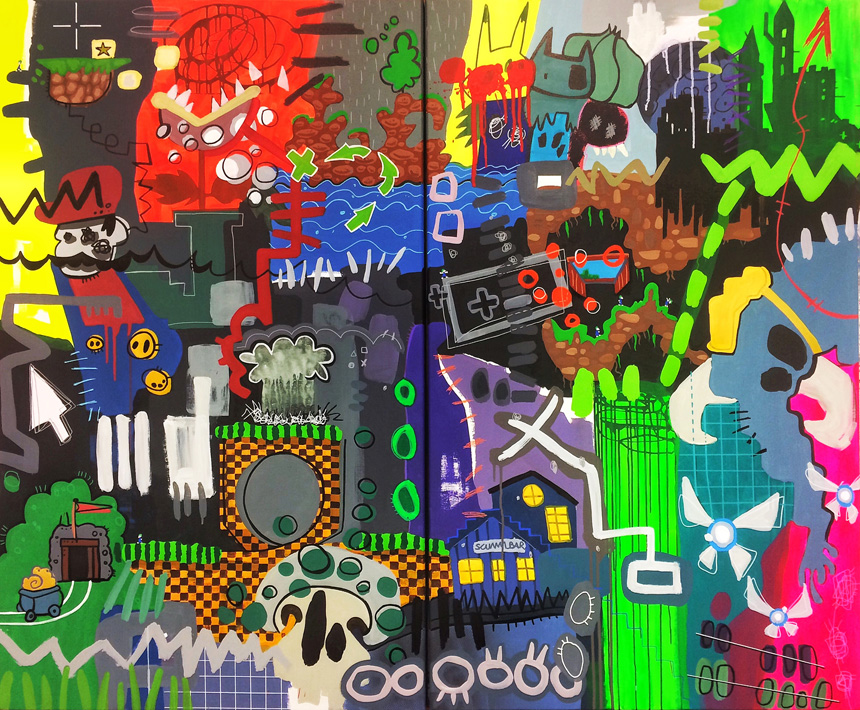 | | |
| --- | --- |
| | Rafa López. His art has a great visual impact, both for the shapes and the color, it leaves no one indifferent. Rafa's paintings are a combination of the main artistic trends such as Neo-expressionism, Graffiti, Pop Art, Surrealism and Abstraction, forming a Baroque world in which we can see figures, animals, objects, landscape elements, signs, geometric shapes, etc. All mixed with absolute naturalness, emphasizing the previous drawing that is the basis for all the final pictorial work. |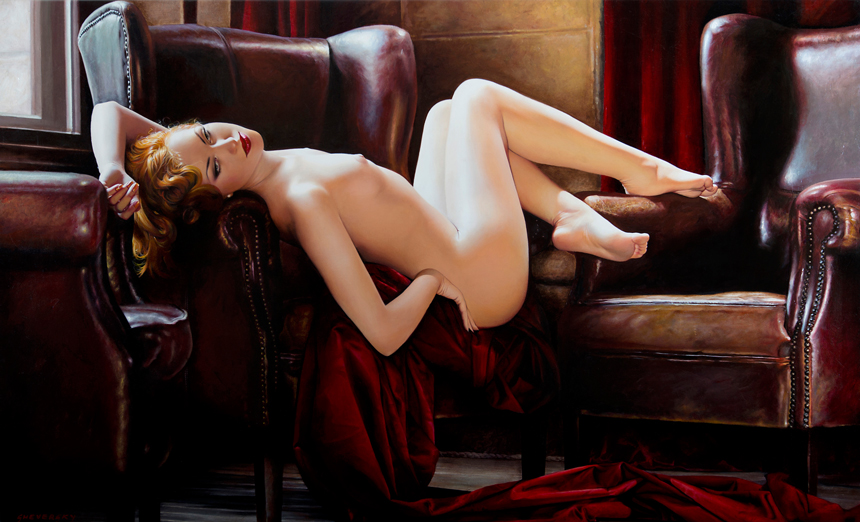 Alexander Sheversky. "Temptation" (2012) Oil on panel, 150,3 x 91 cm.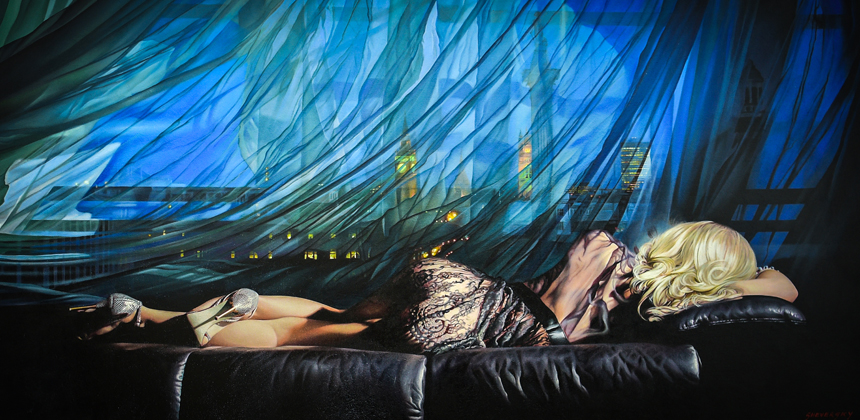 Alexander Sheversky. "Night Lights" (2009) Oil on panel, 150,3 x 75,4 cm.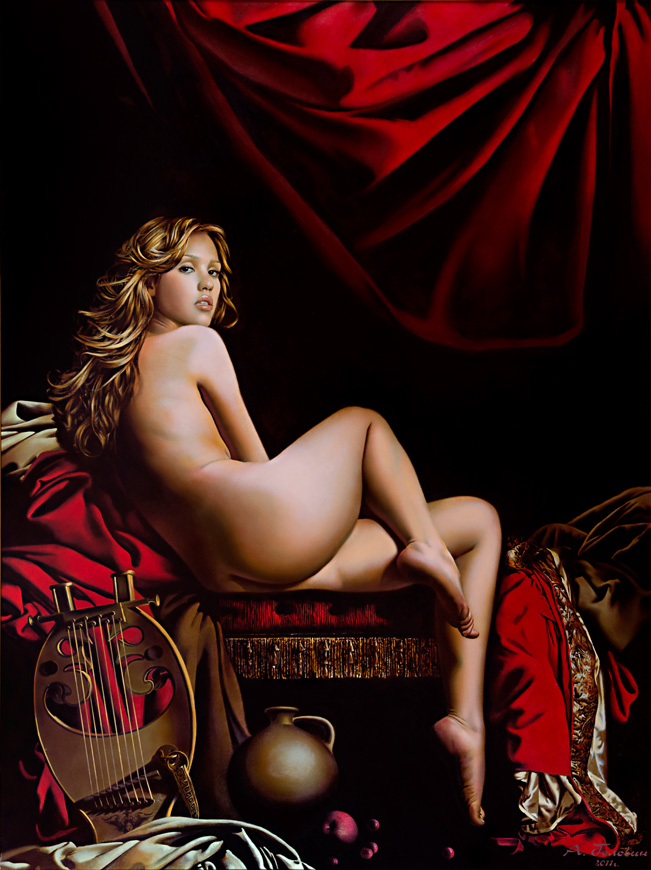 Alexey Golovin. "Helen of Troy" (2012) Oil on canvas, 160,2 x 120,4 cm.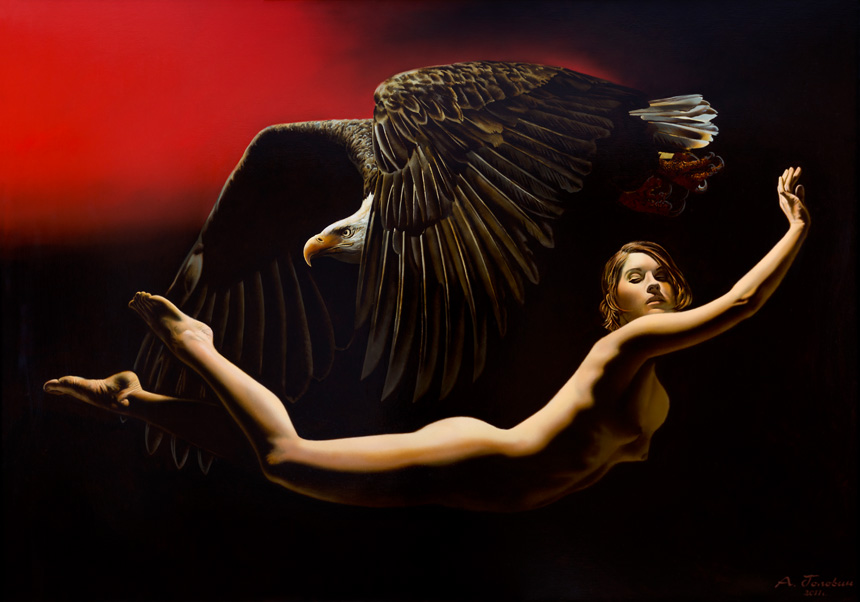 Alexey Golovin. "The Abdution of Egina" (2012) Oil on canvas, 170 x 120 cm.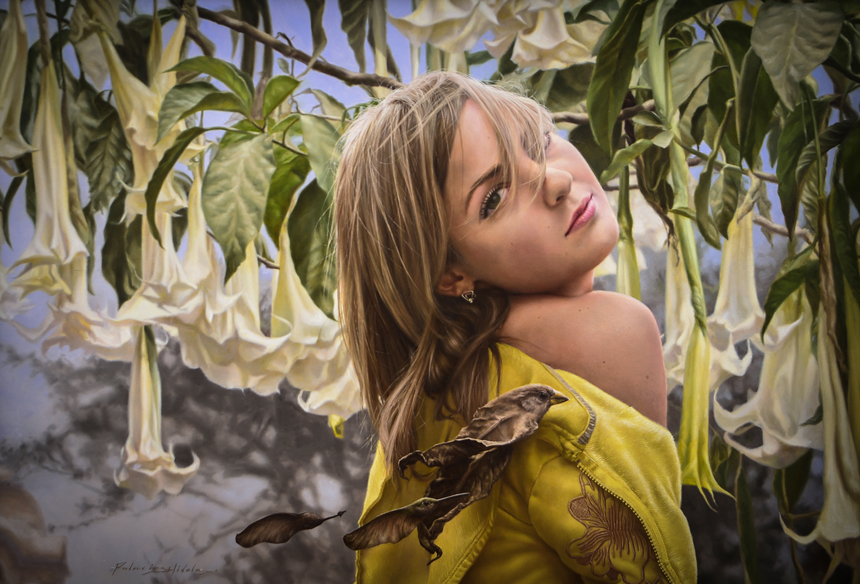 Johnny Palacios. "Under Datura" (2015) Oil on canvas, 99,2 x 69,2 cm.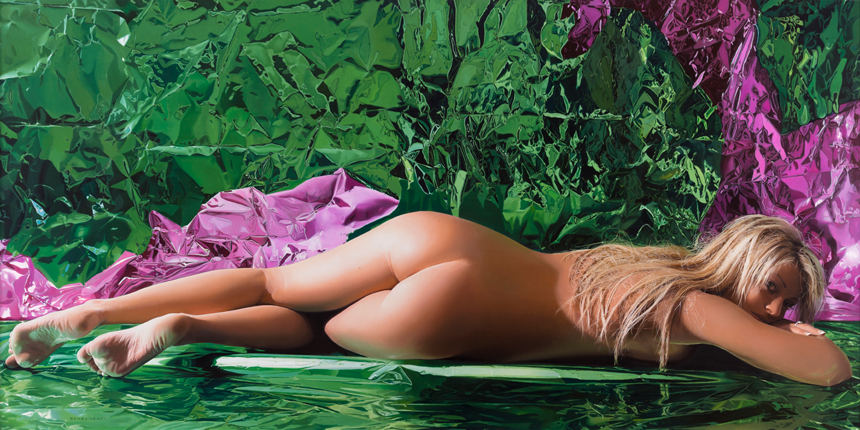 Luigi Benedicenti. "Nuda Veritas" (2012) Oil on panel, 180 x 85 cm.


Over the last years the three IBEX Collectors have earned more flight miles than an average thirty people do over their lifetimes. They have reviewed literally thousands of artists and met with hundreds in all corners of the world on their quest to uncover the top super-realist contemporary figurative artists.

This experience has given the IBEX Collection an unparalleled expertise in their corner of the art-world.

As this expertise became more recognized, galleries around the world started approaching the Collection for suggestions on new artists. It did not take long however to realize that in fact what the galleries wanted was access to outstanding paintings, not just artists.

From this realization, the IBEX Selection was born. Hand-picked and curated examples of the finest works by extraordinary artists. The finest of their paintings, brought together by IBEX and made available to the clients of selected galleries through special events and exclusive shows.


| | |
| --- | --- |
| You are welcome to visit the ART-BCN CHANNEL on YouTube. Click below to subscribe and be notified on new videos. | |
x

A painting by Arnau Alemany used as add for the Bellavita Art Center preview — April 2013.

NEWS & PHOTO ARCHIVE

To keep abreast of latest news, kindly follow us on Facebook.

UPCOMING EVENT: Art Revolution Taipei — May 13/18, 2021.

Solo Show of Ulpiano Carrasco in Guiyang, Guizhou, China — February 2021.
In 2012, Gabriel Picart was one of the two international masters invited by the organization to participate in Art Revolution Taipei in its second edition. That same year, he and his wife Rosa Anguas, an experienced artists representative working from Spain for US galleries and publishing companies, founded ART-BCN. Just one year later, the debut of ART-BCN took place in partnership with the Art Revolution organizers.

ABOUT US & OUR MEDIA

| | |
| --- | --- |
| | |
| | ART-BCN Facebook Page |
| | ART-BCN YouTube Channel |
| | Rosa Anguas in LinkedIn |
| | @rosaanguas |

@gabrielpicart

Gabriel Picart Official


Gabriel Picart Official Channel

| | | | | |
| --- | --- | --- | --- | --- |
| CONTACT BY MAIL: | | SENT MESSAGE: | | |
Gabriel Picart © 2021. All rights reserved.